Visiting the D Day beaches is an amazing and emotional experience. It's hard to imagine the war and fight that happened in this location on June 6, 1944. When visitors explore the D Day beaches now, they will see serence beaches with plenty of historical sights to experience. The climate in and around the D Day beaches is maritime temparate, where the weather is fairly mild to warm all year long. This makes for perfect visiting conditions almost year round.
The D Day beaches are about a 2 to 2.5 hour train ride from Paris, making this an easy day or two day excursion from the city. The busiest time to visit the Normandy beaches is early June, around the anniversary of D Day when there are ceremonies and events to commemorate what happened that day. For the rest of the summer, tourists will flow in and out of the area. There is a lot of ground to cover at the D Day sites, so there is plenty of room for a lot of visitors.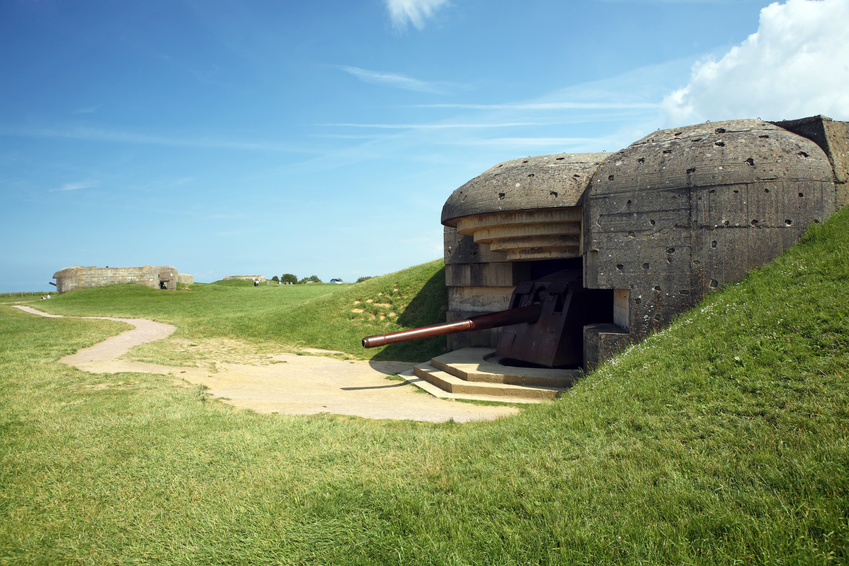 There are a lot of sights to see in the area. Here is a list of the top D Day destinations to visit :
1) Omaha Beach – Landing area in Normandy where the Allied Forces came ashore
2) Utah Beach – Like Omaha, this was a landing area
3) Overlord Museum – A collection of restored military equipment
4) Normandy and American Cemetery and Memorial – Rows upon rows of graves from the brave people who died during that time, located up above Omaha Beach.
5) Pont du Hoc Memorial – The cliffs that the Americans scaled to take down German forces. The landscape is dotted with craters from bombs.
6) Arromanches – a 360 degrees cinema, and a great view of the area
For getting around the D Day beaches it is best to have a car as some of the locations are a few miles apart. If renting or driving a car isn't an option, then visitors may hire a taxi either to go from place to place or for the day to go to multiple sites. There are two charming and picturesque towns close by, Caen and Bayeux. Both towns are tourist friendly and have many places to eat, drink and shop. Both of these towns are great spots to stay while visiting the D Day Beaches.